Promotional Products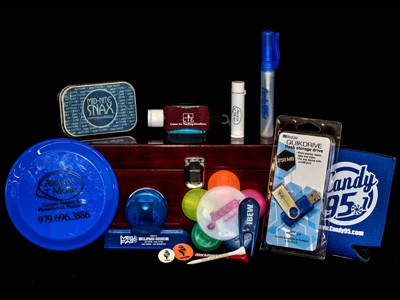 Whether you are seeking giveaways and gifts for trade shows and conventions, or selling products with your company's logo on them, these promotional products are wonderful for getting your name out there in a great stylized manner. We can design anything from pens to mugs, usb drives, key chains and so much more, so give us a call to place an order for any given product you desire.
Need a fast, easy way to create custom logo pens for your business or event? Look no further, at Awards & More you can design your pens online and have them delivered in no time. One week rush delivery is also available on some pens if you need them right away. Logo pens are a cost effective method of promoting your business and a great way to brand your company. Often times you will see big companies handing out promotional pens at business get-togethers or conventions. These pens most likely will have the companies logo printed on the side of it. Here at Awards and More we offer customization of many pens out there, contact us to get your logo printed on promotional pens for various uses, either for company use or handouts to spread the word.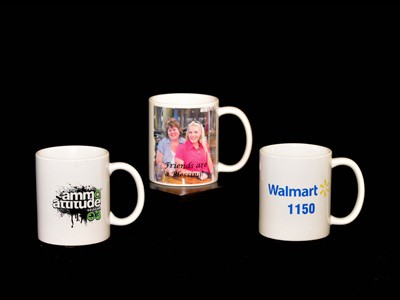 Personalized imprinted mugs are a great way to advertise your business, event or team! Every drink ware item at Awards & More can be personalized for your specific needs, all at amazing prices. Do you need imprinted coffee mugs for your meeting room? We can do that for you. Imprinted travel mugs to give to your best customers? We can do that, too. There are several ways in which you can use customized mugs to promote your business and giving them to employees is a great way to get the name brand out there quickly. Their friends and family see the mugs and can possibly open up a conversation about their job and your business. When used with a quality product and with the right message, your company will be in front of people every day, while mostly being a conversation piece.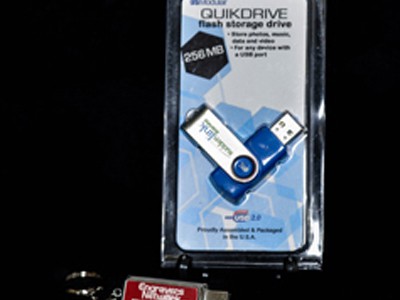 Awards & More specializes in producing customized USB flash drives for marketing and promotions. Whether you are looking for unique, custom shaped flash drives or our best selling custom printed USB drives, you will find our customer service, product quality and pricing are second to none. Explore our USB marketing solutions or browse our extensive product catalog to find the perfect flash drive for your needs. Customize your flash drives further with essential USB software and services, or select from our packaging and accessories to complete your USB marketing kit. USB (Universal Serial Bus) flash drives are in constant use everywhere. Not only are they used constantly for average everyday tasks, but in the business world they are transported all over the place, be it conventions or just the simple office task, people see your flash drive. Whether its at home or at a work place, a flash drive is a great gift. If you distribute these drives with your imprinted company logo to reward or thank employees or potential clients, they will keep your company in mind and see it every time they use your USB flash drive.