Corporate
Looking for awards for your business? How about name tags or promotional products? Need embroidered apparel? We can help you with all of those items and many more.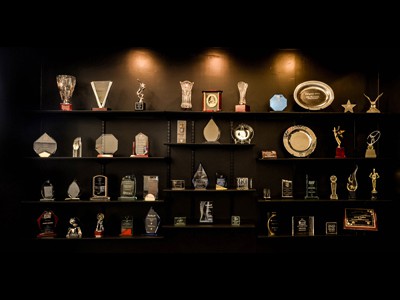 Corporate Wall Plaques come in a variety of styles from beautiful sport and theme wall plaques, corporate wall plaques to perpetual plaques. Plaques come in a variety of finishes and colors available from walnut plaques, to rosewood piano finish plaques, black piano finish plaques and even glass and acrylic wall plaques. It is simple to buy wall plaques from our company.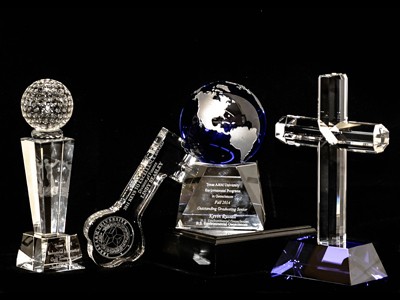 Our Award Cup Trophies are made of metal in silver and/or gold color attached to a solid marble base. These loving cup trophies have a beauty all their own. Personalize your award cup trophy with a team message, or individual message to present the winners. These award cup trophies come in gold or silver or a combination of gold and silver. Perfect for perpetual loving cup trophy presentations.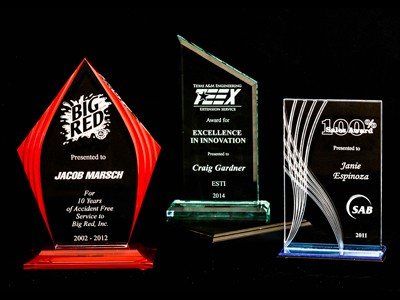 Acrylic Awards are an excellent and elegant way to appreciate an employee for excellent service or a client for meeting sales goals. Acrylic Awards are shatter resistant, and provide many of the same characteristics as Glass and Crystal awards at a fraction of the Cost. We are pleased to provide a very large selection of the best acrylic awards available today with new acrylic award products being added each month. Styles include colored and custom acrylic awards as well as metal accent pieces and mirrored acrylic awards in various color combinations. We also offer acrylic plaque awards for hanging on the wall or standing on desktops.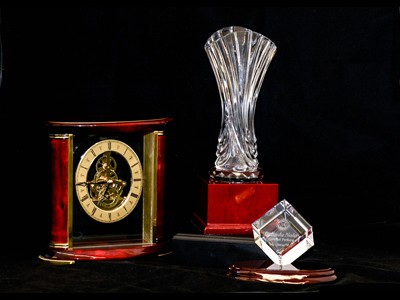 Our crystal awards boast elegant and rich crystal designs. Crystal awards capture light in reflections creating prismatic displays of bent light. Varying levels of lead content specially incorporated to bring out the best in each crystal award presentation. Each crystal award is laser engraved or sand blasted to provide with the utmost detail in the engraving artwork.